We search for useful tips to help you navigate through the complex digital asset world more easily.
Please follow us to receive regular updates and new insights in digital assets
In 2020, Microstrategy (a listed company in USA) purchased bitcoins in order to hedge against inflation risks. The company repeatedly purchase more and more bitcoins throughout 2020 and 2021, turning itself into a Bitcoin Treasury company (Bitcoin-ETF). Investors who desire to have Bitcoin exposure but do not know how to buy Bitcoin simply purchase Microstrategy shares in the equity market and let Microstrategy handles the duties of purchasing and holding bitcoins. This concept is perfect for investors with no digital assets knowledge but want exposure in Bitcoin. Although bitcoin is a new asset class with trading volatilities, some investors give value to portfolio diversifications into many asset classes including digital assets.
https://www.microstrategy.com/en/investor-relations/press/microstrategy-acquires-additional-19452-bitcoins-for-1-026-billion_02-24-2021
The majority of US Dollars are currently in the Bank deposits, and the interest rates are relatively low. In the digital World, the market growth rate has gone over the roof, creating a lot of demand for Digital USD currency. The most basic law of supply & demand allows "Digital USD" to earn relatively higher interest rates than "USD in Fiat currency".
Obviously, there will be additional Risk in converting Fiat USD into Digital USD.  If you are converting Thai Baht or other currencies into digital USD, you will also be exposed to currency risk.
Without proper understanding of digital assets, you may also risk losing your digital USD to scamers and fraudulent trading applications.
You MUST to do your own research and verify all information from many credible sources before making any investment deicisons.
Example in Thailand, JRepo application (under Thai SEC regulation) is a lending platform in Thailand that offers up to 15% interest rate for people who deposit Digital USD into their platform application.
The application was launched in early 2021, so digital lending is still a very new thing in Thailand. Please do your own due diligence to understand the execution process and any potential risks before you deposit money or make any transaction.
https://app.jrepo.io/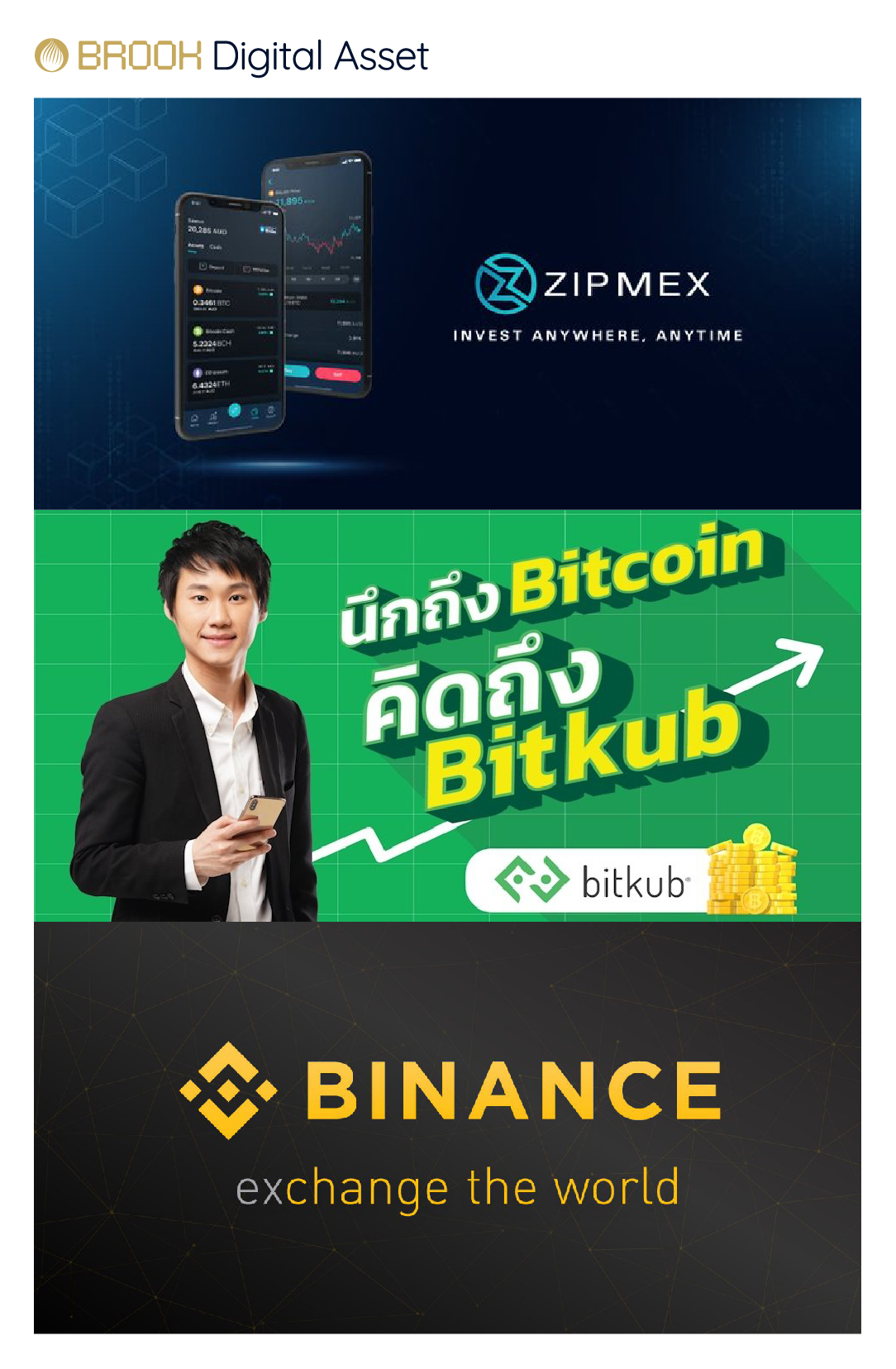 The most direct way to get exposure in digital assets is to invest in the digital Assets. The most basic way to invest is through a centralized exchange. 
For those who want to have customer service support in Thai language, and the comfort of having Thai SEC overseight to review regulatory requirements and the integrity of the trading platform
Zipmex (under Thai SEC regulation)
provides customer service team to help set up account, and Zipmex currently charges no trading fees!!  Though it has less trading volume and less product offerings relative to the global exchanges, small traders can easily buy and sell bitcoin using Thai Baht. Being under SEC also means Zipmex has to comply with strict Thai regulations to protect minority investors.
https://zipmex.com/th/
is another Thai exchange that allows trading with Thai baht. Bitkub is also under SEC strict regulation to protect minority investors. Bitkub has 0.25% trading fees to buy and 0.25% trading fees sell, but the trading volume today is higher than other centralized exchanges in Thailand.
https://www.bitkub.com/
Please see other available exchange via Thai SEC website
Centralized Exchange unregulated by the Thai SEC ( your trading account will not be protected by the Thai laws)
เป็นอีกช่องทางในการซื้อขายสินทรัพย์ดิจิทัลซึ่งมีจำนวนการเทรดที่สูงมากๆ (หลายแสนล้านบาทต่อวัน) และมีตัวเลือกการลงทุน (เหรียญต่างๆ) มากที่สุดในโลกในขณะนี้ นอกจากนี้Binance ยังคงมีระบบอื่นๆอีกมากมายเช่นระบบ กู้ยืม ระบบDerivative ระบบฝากเหรียญรับดอกเบี้ย ระบบIPOเหรียญ (ICO, IEO) และอื่นๆ
หากต้องการเปิดบัญชี สามารถใช้ Link Binance affiliated program เพื่อรับส่วนลด 20% จากค่าธรรมเนียมในการซื้อขายได้ตลอดชีวิต สิทธินี้สามารถใช้ได้เมื่อสร้างบัญชีใหม่เท่านั้น ไม่สามารถใช้กับบัญชีที่มีอยู่แล้วได้ การเปิดบัญชีจะไม่มีค่าใช้จ่ายใดๆ จนกว่าจะเริ่มทำรายการซื้อขาย
referral code: https://www.binance.com/en/register?ref=JTPMW6N2
Disclaimer:
None of the statement or information contained in this content shall form the basis of or be relied upon in connection with any contract or commitment of Brooker Group. Please note that digital assets (i.e., digital tokens and cryptocurrencies) are high risk products and are, in some cases, unregulated by any governing bodies (meaning that you may not benefit from regulatory protections with respect to them). Activities relating to them may also be subject to legal or regulatory restrictions or requirements in different jurisdictions.
Neither Brooker Group nor any of its directors, officers, or employees makes any representation as to the appropriateness of digital assets as an investment or to the availability and/or liquidity of the same. You should consult your professional advisor in your jurisdiction before making any decision to invest, or otherwise deal, in digital assets and you acknowledge and agree you do so at your own risk. You warrant that you have accessed this website and have accessed or signed up to receive any content (as applicable) without solicitation by Brooker Group. 
In addition, the referral code contained herein is not directed or intended to be targeted at and is not intended for distribution or use by any person who is a resident of or located in Thailand or any jurisdiction where Binance is not duly licensed. In this connection, such distribution of such referral code is not and should not be construed as an advertisement, recommendation, solicitation or offer to sell, purchase or subscribe for any digital assets and/or relevant services offered by Brooker Group in Thailand