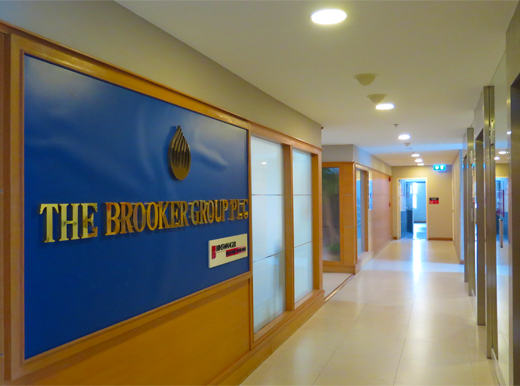 The Brooker Group Public Company Limited
26/F The Trendy Office Building,
10/190-193 Soi Sukhumvit 13, Sukhumvit Road,
Klongtoey-Nua, Wattana, Bangkok 10110, Thailand
If you are passionate about Digital Assets and would like to join us on our journey to grow the digital ecosystem, submit your resumes to the email below :
Digital Asset – Decentralize Finance Portfolio
Explore defi various defi projects to allocate portoflio to achieve returns while manageing risks.
Business Development / Strategy
Explore new business models to integrate traditional services into digital services.
2 years experienced in 3D modeling
Expert knowledge of 3DSMax/Maya/Blender/ zBrush and Substance Painter or equivalent programs
Familiar with Adobe Ps, Ai
Experienced in 3D animation/ Rigging
Understand of human/animal Anatomy/ Retopology*
Experienced in working with Unreal engine
Passionate about the games industry in game industry will be specially considered**
Full Stack Developer (Digital asset) (2 position)
Understand business requirements and translate them into technical requirements.
Research on digital asset technical solutions especially on Defi and Dapps.
Perform code reviews and provide suggestions to fix and improve the system.
Create and compile smart contract on blockchain
Junior Graphic Designer (2 position)
Highly skilled in illustration
2D Character Design
Visual design (Infographics and social media graphics)
Excellent in Ps, Ai or equivalent programs
Research (Crypto & Decentralized Finance) (1 position)
Bachelor or master's degree in accounting, finance, business, economics or related field.
Research on current digital asset events and industry updates.
Review Defi and Dapps products' structure to match with project's objective.
Evaluate risk metrics of different tokens.
Experience in JavaScript , Python will be a plus.
Digital Marketing (2 position)
2 years experienced in Digital Marketing
Analyze and plan digital marketing campaigns to promote company's product and services in the digital space.
Track the website traffic flow and other social media platforms to provide internal reports regularly
Identify new digital marketing and new trends to improve and enhance productivity in work.
Content Writer/Admin (1 position)
1-2 years experienced in Digital content writing
Create/update articles on website and social media channels
Develop content to increase community engagement (Use SEO, SEM and other relevant tools)
Research on Digital Asset and monitor new trends